So, this week im looking into the shoes with socks trend, which is starting to catch on quite a bit mostly due to none other than… tumblr! of course! Not a day goes by where i dont see a parade of colour peeking out of boots and platforms.
The trend first came about with most of the grungy type girls( like myself) wearing little white socks with doc martens or the hipsters paring frilly three year old girl type socks with vans.
And lets not forget the vintage heels with the lace socks. But whatever your style is, this look, is definitely for you.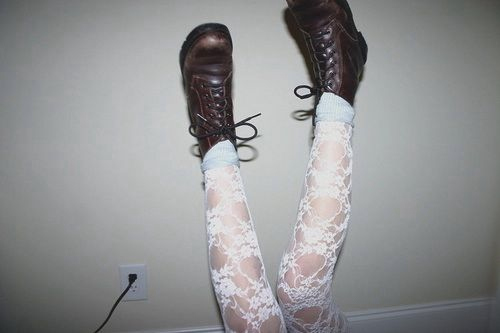 Song of the day- the kills, the heart is a beating drum.
Have a good weekend
xo